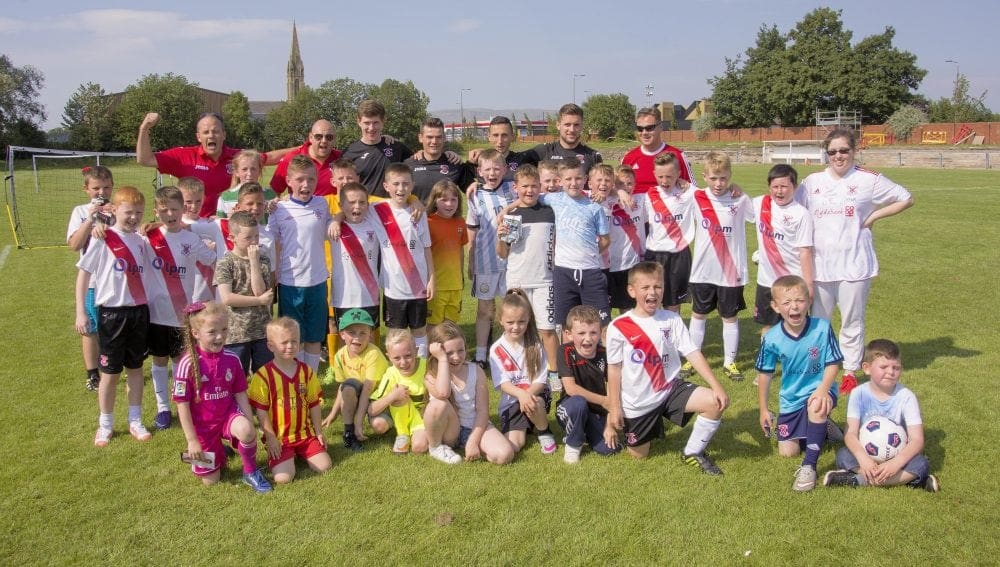 One of the most rewarding ventures the Trust has initiated has been the launch of the Junior Bankies scheme.
All Junior Bankies receive a free gift, membership card and birthday card from their favourite player and will be invited to our annual 'Junior Bankies Day' event.
After warming up with one of our coaches, they are put through their paces by current Bankies players in a variety of drills including shooting, passing, heading, dribbling and of course a Beat the Goalie competition.
The 2016 Junior Bankies Day will take place on Sunday 18th September at Holm Park between 1:30 and 3:30pm.