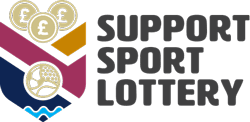 Clydebank FC is 100% owned, funded and controlled by it's fans.
Please help support our club by joining the Clydebank FC lottery today.
https://supportsportlottery.com/clydebank-fc/
Tickets for the lottery cost just £1 a week. Each ticket has a 1 in 67 chance to win a prize each week, with a top prize of £25,000! That's a better chance of winning than the National Lottery and the Health Lottery.
Each ticket has six numbers and each number is between 0 and 9. The draw takes place every Monday with a six digit winning combination. Prizes will be given to players with tickets that match 3 or more numbers from the winning combination in the correct place. Match all six and you win the £25,000 jackpot!