Clydebank FC regularly draws crowds of over 300 people for most home games and on 'Derby Day' and Cup Saturdays the attendances have been known to break the 1000 people barrier. As the club try to establish ourselves in the upper echelons of junior football, higher crowds and national media exposure are more regular.
Pitchside advertising is the ideal way to get your company noticed by spectators at the games. Not only that but our matches are reported weekly in the local newspaper and some of our pitchside adverts gain exposure through the action photography used in the local press, Official Match Programme and in the annual Club Calendar.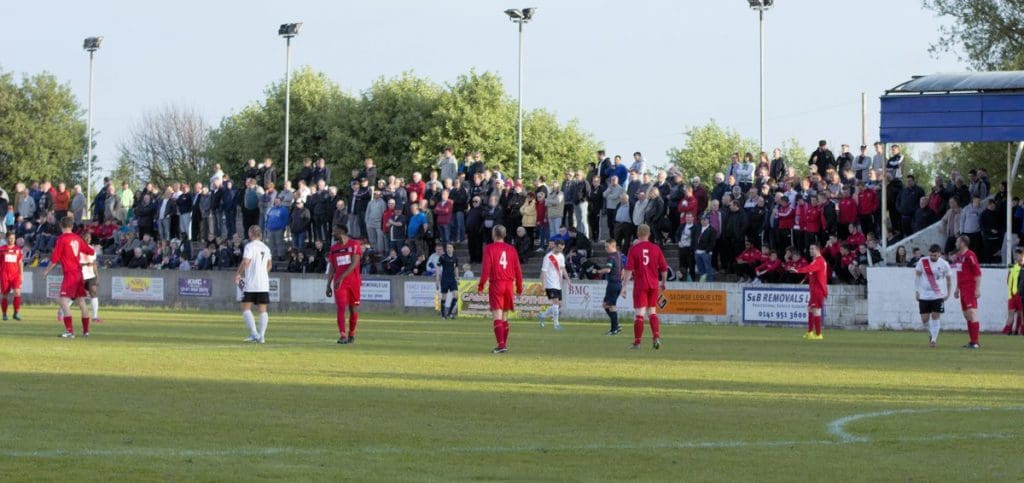 The sponsorship package consists of a 6×3 foot banner displayed pitchside and also includes an advert in the matchday programme.
Advertising Tariff Season 2016-2017
£500 – 2 season deal including match day programme advertising.
Anyone wishing to take advantage of our sponsorship opportunities should contact:
Stephen McLaren, Commercial Director: 07946 680812 or Stevie McAneney: 07496 487967.