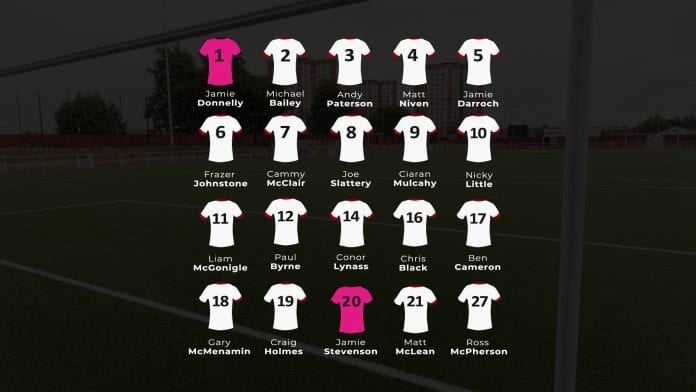 We can today confirm our first team squad numbers for the 2020/21 season.
New goalkeeper Jamie Donnelly becomes the new Bankies number one, while defender Matt Niven will wear the number four shirt vacated by former captain Alan Vezza.
Midfield duo Frazer Johnstone and Joe Slattery will pull on numbers six and eight respectively, with fellow new recruit Liam McGonigle taking the number 11 shirt.
Young striker Ciaran Mulcahy is our new number nine, and returning favourite Ross McPherson will don the new number 27 shirt.
Academy graduates – defender Ben Cameron and goalkeeper Jamie Stevenson – have also been appointed numbers 17 and 20 respectively.
If you fancy having a match-worn shirt by your favourite player come the end of the year – you can sponsor them here.