Clydebank Football Club is delighted to announce that manager Gordon Moffat and his backroom team have signed new two-year contracts with the club.
Moff – who enjoyed a successful playing spell at the club – returned to manage the Bankies in September 2019 and guided us to the top of the new West of Scotland Premier Division before the season was deemed null and void earlier this month.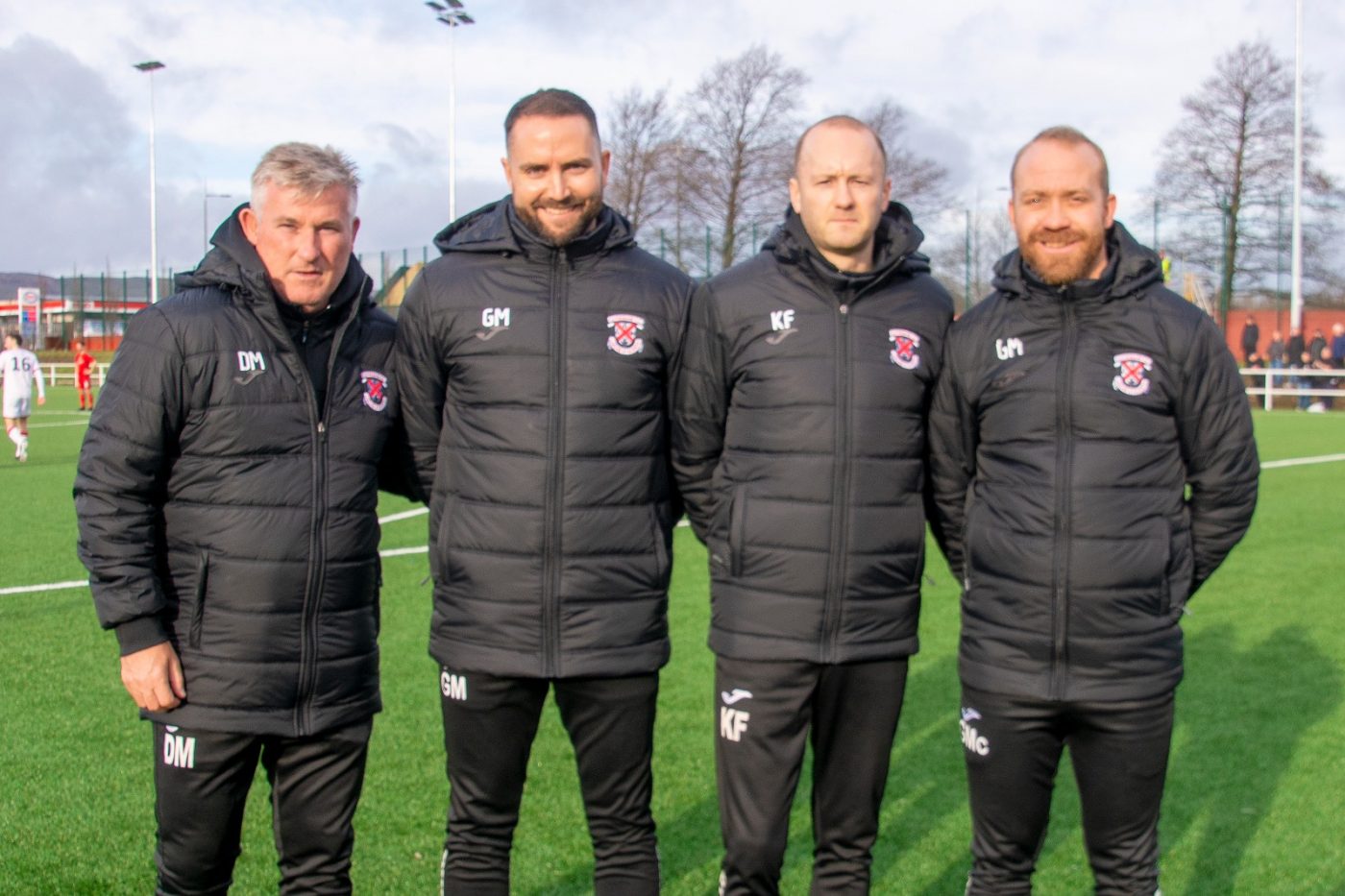 Assistant manager Gary McMenamin, as well as first-team coaches Kirk Forbes and Drew Marshall have also put pen to paper.
Bankies chair Grace McGibbon commented: "We are delighted to have Moff and the management team officially with us for the next couple of years.
"We wanted to recognise the efforts of the management team because we see them as an important part in the next stage of the club's journey.
"Our expectations and ambitions align with Moff's and we are all excited about getting the team back on the park and progressing as far as we can together."
Gordon commented: "It's really good to get everything sorted and finalised – we have been speaking about it for a number of months so it was never going to be an issue.
"It's not really about me or the backroom team, it's just about having that stability for the players as we move on to next season.
"Everything within the club is going in the right direction and that's something we want to be part of going forward."