Clydebank FC are delighted to announce striker Connor Higgins has signed a contract extension to keep him with the club until 2024.
The 23-year-old made the step up from Drumchapel Amateurs in the summer and has already netted seven times for the club.
Connor, whose dad Eddie turned out for the Bankies in our first season back, said: "I've been enjoying it and just want to keep working hard and scoring goals.
"It took me a few weeks to find my feet and get up and running, but each week I feel like I'm getting better so I just want to keep that up.
"My dad keeps telling me that I'm playing better than he did here, so happy days!"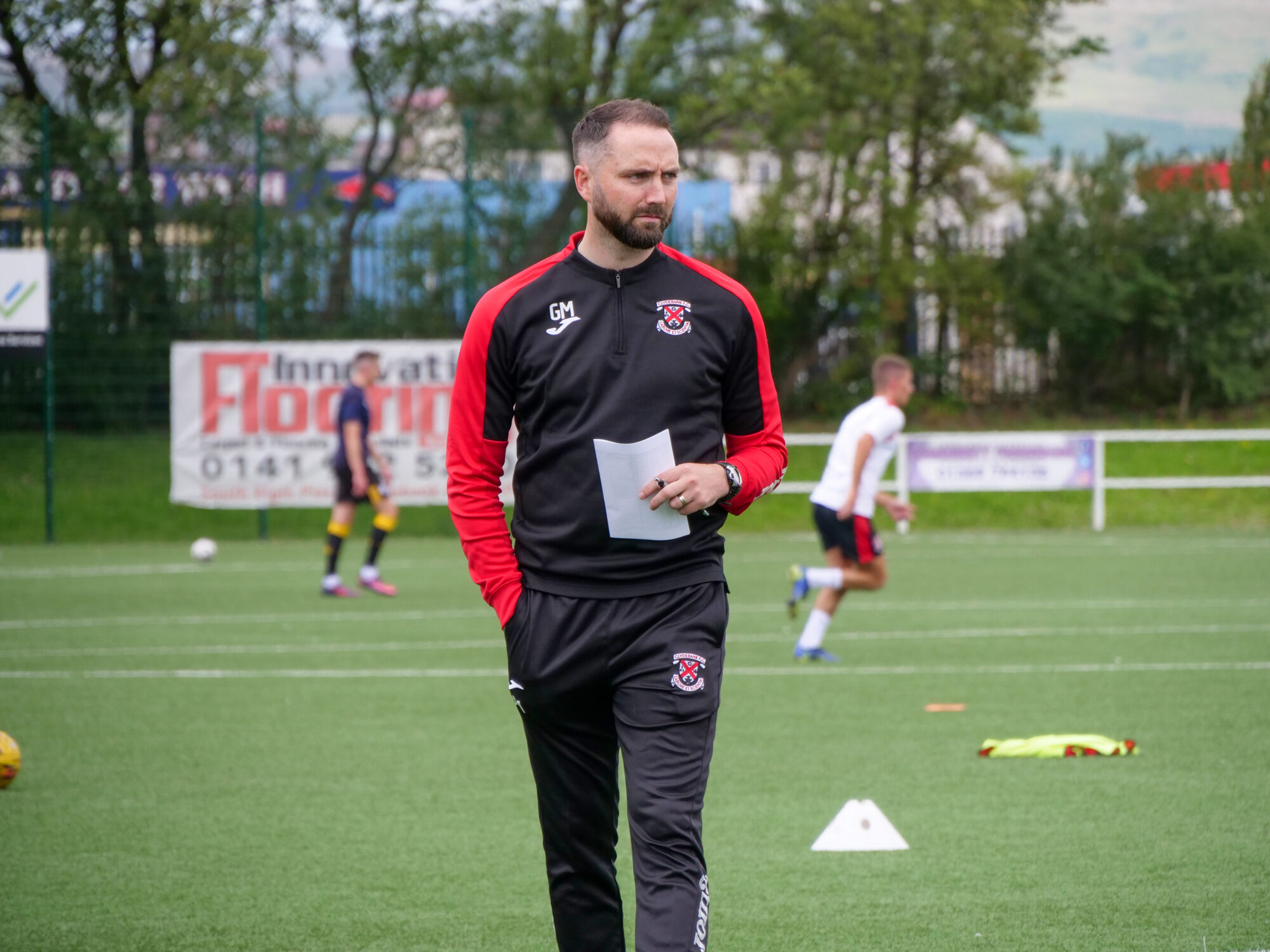 First team manager Gordon Moffat added: "When Connor came in the summer we wanted to see how we did at the level, and we built him in as best we could. He started the first game of the season at Arthurlie, then was quite in and out and that's been quite measured by us. 
"He is an i​​ncredible finisher – and o​​ne of the best I've ever worked with – so with the age he's at he has many good years ahead of him at Clydebank and we're looking forward to seeing him score more goals.
"He just knows where the goals are, and that's obviously the sign of a good striker. He deserves the improved contract, so it wasn't just about tying him down, it was also about what he's earned.
"He's a local guy and I'd like to thi​​nk we've given him an opportunity but he's more than grabbed it. Alan (Kelly) is in the same boat and doing really well, so it's brilliant to see young players come from local teams and grab their opportunity. It's a good model for us, because it's not always about going out and paying transfer fees, it's about taking chances on guys and giving them a platform."