Clydebank are proud to have renewed our partnership with Breathing Space for the 2021-22 season.  
Breathing Space are Scotland's mental health phone and web chat service. They provide free, confidential support to anyone over the age of 16 feeling low, stressed or anxious.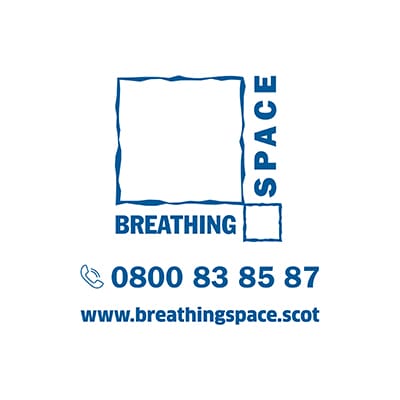 With all the stresses that life can bring, knowing there is someone there who can listen and offer advice, can sometimes make all the difference. 
If you are needing a little bit of extra support, please visit www.breathingspace.scot or phone 0800 83 85 87 to speak to one of their advisors. They're open in the evenings and weekends when other services might not be available.